Articles Index/Agility
Posted 11/28/06
TALLY CAN FLY!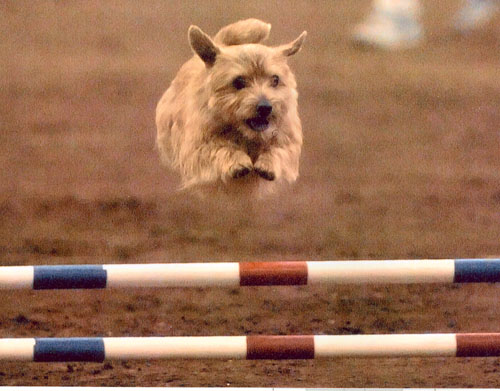 Ch. Franaro Kashmir's Tally-Ho, CD, NA, NAJ, CGC
Owner's Linda and David Dinger have a red hot rocket on their hands. After finishing her championship, Tally, who was bred by Joe Franchi and Fred Bizzaro, flew through the requirements for her CD, NA, and NAJ, not to mention passing requirements for her CGC. She earned her CD in three straight shows over two weekends. On the agility front, she also earned titles in two weekends, her NA and NAJ, while also earning two Open Standard legs and one Open Jumpers leg. Loved and trained for all her titles by Linda, Tally has taken time out for motherhood but she'll be back on the competition trail in no time. Congratulations to this team from Tennessee!
ANTIC, September, 2006
Back to Articles Index
Back to Home Page
Copyright © 2006 by ANTA. All rights reserved